In Bangalore for the first time, ETA Star has recreated the Bangalorean way of life in the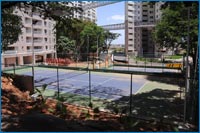 heart of the city. Christened The Gardens, in ode to Bangalore, this wondrous offering gives you all the comforts of old Bangalore, while letting you enjoy the advantages of its present day avatar.
Starting with a location that's right in the heart of the city…this forest haven is just 1.2 km away from Majestic and Bangalore's city Railway Station and barely 5 km from Vidhana Soudha.
Sitting pretty on Magadi Road, The Gardens transport you to old Bangalore – where you can leave just a few minutes early for a night out, where your home is just minutes away from the city's pulsing core and where amenities like supermarkets are within hopping distance. The Gardens also transport you to a time when lush gardens and an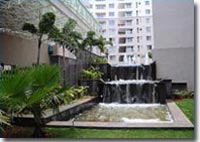 environment of complete peace and quiet, when the most common noises you hear aren't blaring horns, but the twittering of birds, the giggles of your children playing, and the amused murmurs of your parents taking a stroll.
And where not only do you have more time to enjoy life in, you have the inclination to enjoy it in as well. Where you're eager to enjoy every moment of it and are filled with a sense of well-being.
In fact, where it feels like you're back home. In Bangalore.
Unit Plans
• 2 BHK: 1340, 1399, 1410, 1436, 1454, 1482, 1489, 1501, 1510, 1520, 1604 sq ft
• 2 BHK + CR: 1548, 1623, 1661, 1677, 1752 sq ft
• 3 BHK: 1839, 1869, 1754, 1904 sq ft